lots of new wl tracks added to audio. check them out here.
may 2014
i miss the 80's - the first single from the forthcoming lp by dominique fricot just got released today. preview and buy it on iTunes here. you can also pre-order the album sweet little fantasy and get all sorts of other goodies by visiting dom's pledge music page here.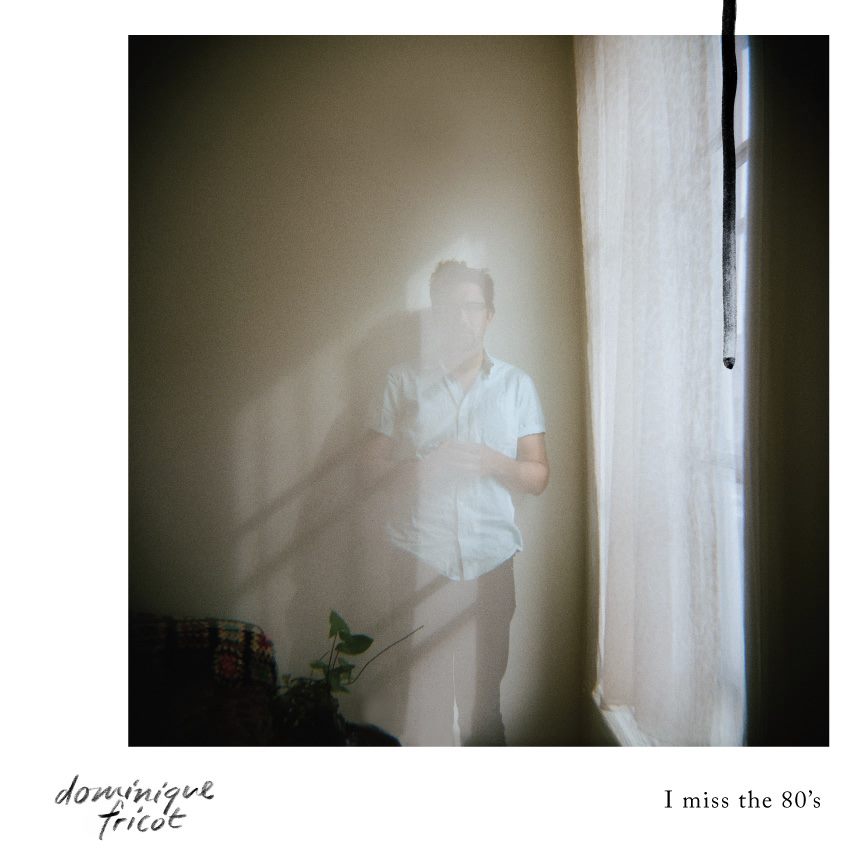 here's a great interview kim churchill did with richard kingsmill for triple j in australia. the album debuted at 19 on the itunes chart there last week.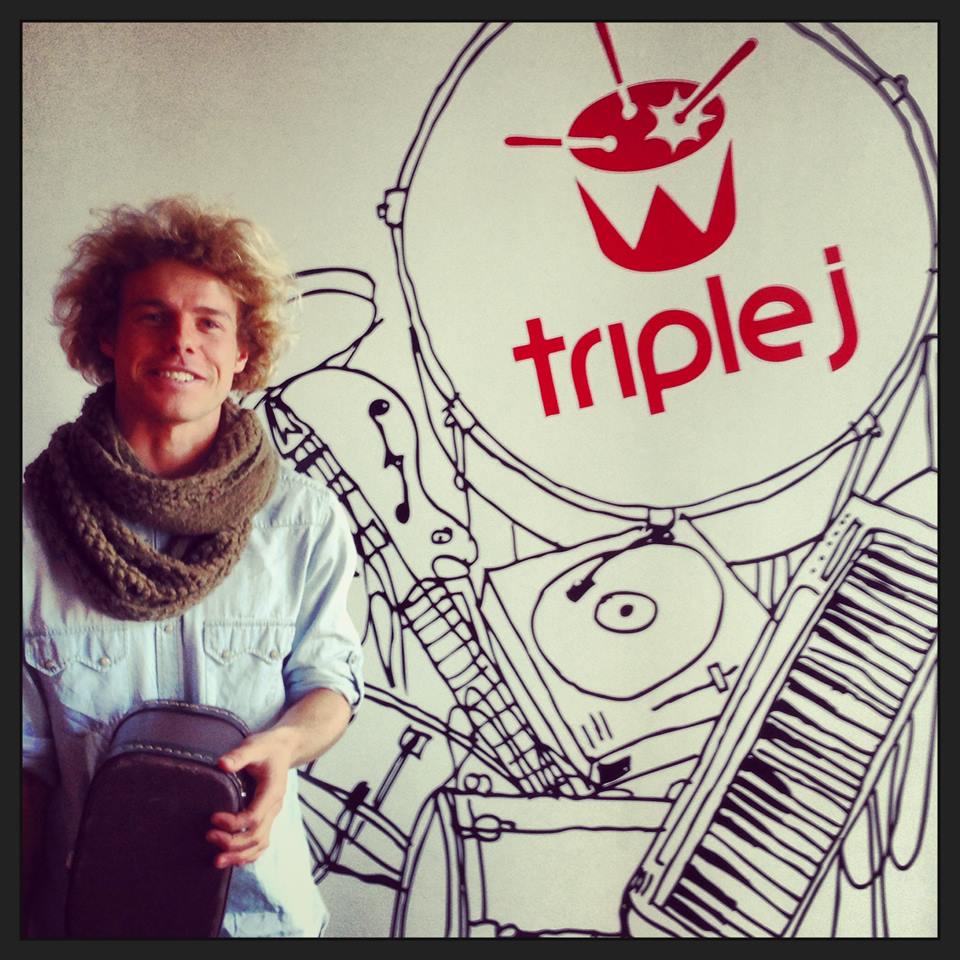 apr 2014
kim churchill window to the sky film clip
mar 2014
the new kim churchill album silence/win will be released april 1, but eclaim.ca are currently featuring it for advanced streaming here.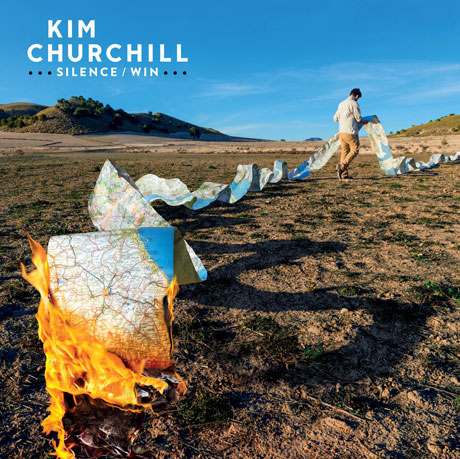 kim says in this interview that "Paradoxically, by relinquishing control to someone else I think this record has a clarity and has really captured who I am in a way I was unable to achieve on my own." i think that's about as big a compliment as i can imagine, because that's exactly what i always try to achieve as a producer. if i had wanted to make records that sounded like me i would have pursued being an artist. but what facinates me about production is to really dig deep into understanding what the artists I work with have that is unique and special. then figure out how to help them achieve that to their fullest potential. i hope you enjoy this record. i think its as good as anything i've ever worked on.
Midnight Oil
Do you ever look back to significant moments in your life and think, "I have no idea how the hell that happened"? One such time for me is what led me to collaborate with these exceptional human beings: ultimately on 4 albums spanning 15 years. But I know I was there, making decisions and setting it up that I would arrive at that point in time and space: 1986, Sydney, Australia. I just can't in hindsight fathom how.
It was a great honour and privilege to be a part of those records. Then and now I am easily enrolled in the idea that you can have the audacity to make music with a goal of saying something meaningful: no matter how it might turn out. Now I do not claim that ALL music should be made this way. Nor do I believe there is a right or wrong way. But for me, this way somehow feels a more noble and authentic pursuit than to spend my days deconstructing current hits and second guessing what I need to do musically to sell more records.
In 1986 I was enrolled in Midnight Oil's vision to be an eclectic original rock band with a socio-political message of Aboriginal Rights, Environmental Awareness and opposition to Corporate and Governmental disinformation. Views that have stuck with me all my adult life.
A few things have happened recently that give me cause to feel great pride in this work. Now I think there is a negative aspect to pride, in that one can become attached to the outside world validating the rightness of what you do. But there is also a positive aspect to pride in a self-recognition of what you have helped your colleagues achieve.
So there I was, semi-mindfully navigating the course of my life all the way from London to Alberts Studios in Sydney, guided in part by instinct, in part by musical judgement and in part by the support of my family. Once there we tweaked arrangements and songs, twiddled knobs, the band rocked the shit out of their instruments, we created harmonies, stacked vocals, redesigned room acoustics ad hock, sampled strange sounds, rewrote lyrics, had laughs, got frustrated and did everything we could think of to make the best record possible. We were all in and pushing the boundaries. And we came out of it with "Diesel and Dust". Whatever happened after that could not effect the pure experience of being there, making that music.
For me, there is no other way to make music than 'All In'. 100% commitment to make it the best it can be.
When asked to perform a song at the Sydney 2000 Olympic games, I doubt Midnight Oil were focused on what such a huge international audience could do for their careers. Instead, whilst performing "Beds Are Burning" to a worldwide audience of over 3 billion people the band wore T-shirts sporting the word "SORRY". As part of a national lobby, the band made their own apology to the Aboriginal peoples of Australia for 200 years of atrocities and oppression by European colonizers and their ancestors.
Eight years later, on 12 February, 2008 The Australian government apologized to the Indigenous population of Australia. Later that year the Canadian Government follow suit and a year later the USA. Not the first time Rock and Roll has contributed to making a difference and hopefully not the last.
feb 2014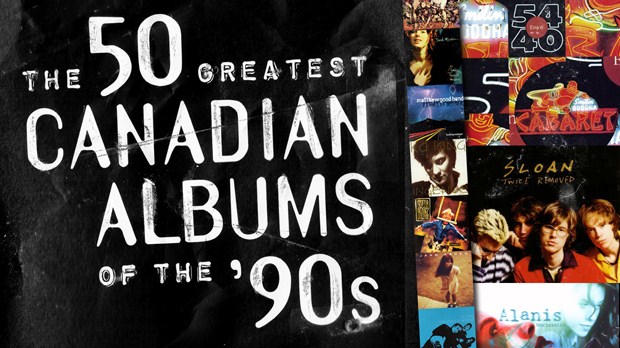 thank-you cbc for naming beautiful midnight by the matthew good band the 6th greatest canadian album of the 90's.
also...
here's the new video for a track i did with kyprios ft. ryan guldemond (from mother mother).
and HEARTs and wires (aka. neil osborne and jessiee farrell) have just released the first single from their debut album that i had the good pleasure of mixing last year. its a lovely record and you can download the first single 'i won't sleep' here.
jan 2014
just got back from nashville where i was recording two songs with the graysmiths at the tracking room. what a fantastic studio. the tracks sound awesome and it was wonderful to be reunited with my old buddy bones, the bass player from midnight oil who is in the band. also great to make new friends and experience an incredible music city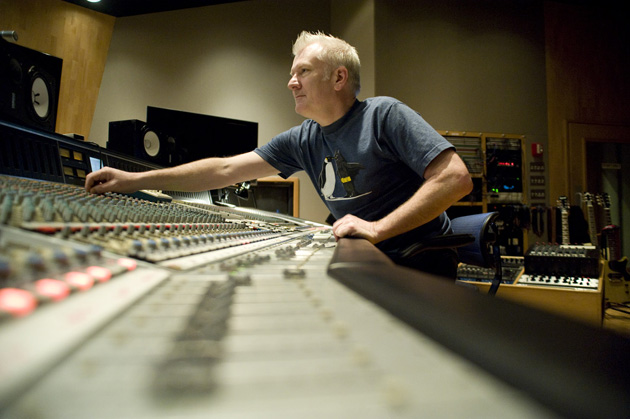 dec 2013
here's an advance preview of the first single from the new kim churchill record, which should be out early 2014.
nov 2013
Finishing off mixing the Dominique Fricot record and also mixing three new tracks for No Sinner, which they are going to add to the EP we did a while back for a re-release through their new label Mascot. Then they're off to Europe to tour. Kim Churchill is in negotiations for the release of his record. More news on this later. Kandle's first single Demon is out now.
sept/oct 2013
Back working with Dominique Fricot compleing his first solo full length. And lets face it, his flul length is quite impressive. (All those with smutty minds, that was a reference to him being very tall). I love working with Dom and we have a great team on the record. These songs are really strong and I think its going to be a fantastic record. Congrats to Kandle who has now signed to Dare To Care records.
here's the awesome video of the new Dominique fricot single 'our last song'. one of the tracks we record in april.
july/august 2013
Off to Ucluelet for a couple of weeks where we are going to lay down all the bed tracks for the Kim Churchill record. This is going to be awesome. I love Kim's songs and its going to be a nice change of pace, Then we'll be back to my studio for overdubs and mixing.
june 2013
Mixing the delightful Kandle. After helping her with her bed tracks a few months back, she is now returning to my studio with an awesome record. This is going to be super fun. With the help of producers Neil Osborne and Sam Goldberg Jnr. she has shaped a unique and exciting record.
may 2013
Heading off to Toronto for a few weeks for meetings and to see my boy.
april 2013
Tracking three songs with Dominique Fricot and an EP with a new band called Proud Bird. Its going to be a little hectic, but fun.
march 2013
A few extra mixes to do for Matthias Sturm, an accoustic EP 'everything gives' to mix for Scott Perrie and then bed track sessions at the Greenhouse Studios for the upcoming Kandle record.
feb 2013
Mixing a fab record for my old buddy Neil Osborne of 54-40. The project is called Love Vigilantes and its a collaboration with Jessie Farrell. Great songs and a great vibe. [NB. Project is now called Hearts and Wires].
and this is the video for the no sinner single 'boo hoo hoo'. we recorded this in 2011, but its just being released in europe on a re-packaged ep including new songs.